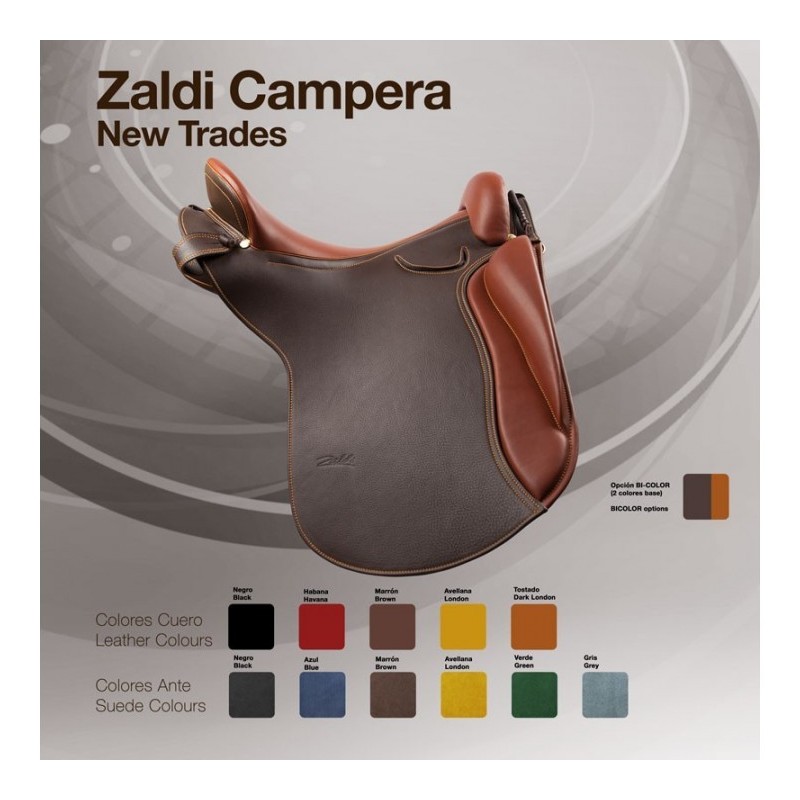  
SILLA ZALDI CAMPERA NEW TRADES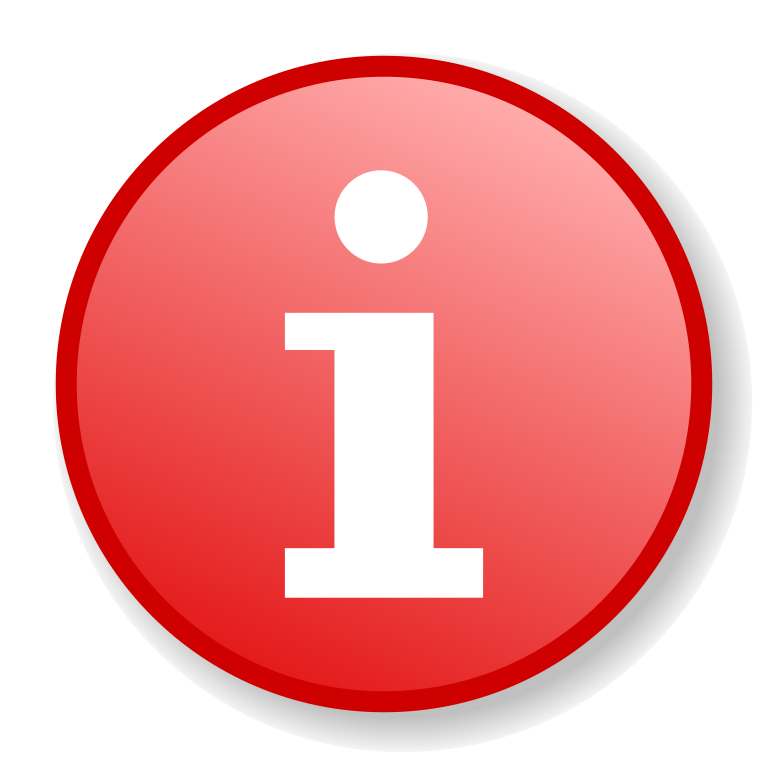 Check Stock before making the purchase.
Shipping and delivery in 48 to 72 hours for items in stock.
Free shipping to Peninsula (Spain and Portugal) from 150 €.
Except for saddles with additional supplement per pack.

Secure payment

Customer service 24 hours.
Phone: (34) 677 032 972.
SILLA ZALDI CAMPERA NEW TRADES
Ref: 003690001
De apariencia tradicional española con la funcionalidad de una silla de doma clásica profesional. Ideal para doma tradicional, tanto para profesionales como aficionados.
Muy cómoda, incluso para largos paseos.

MATERIALES:

* Pieles europeas de crupón y boxcalf especialmente seleccionadas.
* Asiento de goma látex.
* Faldón largo de doma.
* Rodillera exterior.
* Armadura de silla de doma fabricada en materiales especiales, con la tecnología más avanzada.
* Estriberas inoxidables de seguridad.
* Latiguillos largos en "V".
* Baste corto relleno de lana.

Medidas:

* Jinete: se puede fabricar de 16 ½" a 19" aunque la medida de serie, por ser la más normal, es 17.5".
* Cruz del caballo: de 28 cm. a 34 cm.

MEDIDAS:

* Jinete 17.5" (largo de 44.5 cm. de concha trasera a clavo Zaldi delantero).
* Cruz del caballo: de 28 cm. a 34 cm.
* Peso: 8.8 Kg.
* Hueco del asiento: 38 cm.
* Largo del faldón desde la estribera: 44 cm.
* Largo del baste por debajo: 52 cm.
* Área de apoyo del baste sobre el lomo del caballo: 47 cm.
* Rodillera: 30 cm. x 6 cm. x 4.5 cm.
* Borrén delantero: 22 cm. x 3 cm. x 4 cm.

Además de los clásicos colores negro, marrón, habana, avellana, tostado; se pueden realizar múltiples combinaciones en colores de cuero, hilos, vivos, burletes…
You might also like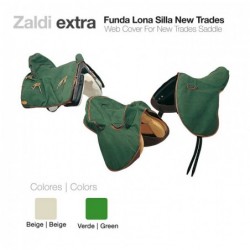 Regular price
€93.57
-10%
Price
€84.21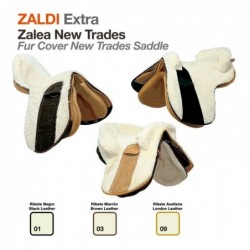 Regular price
€310.37
-10%
Price
€279.33
16 other products in the same category: